Download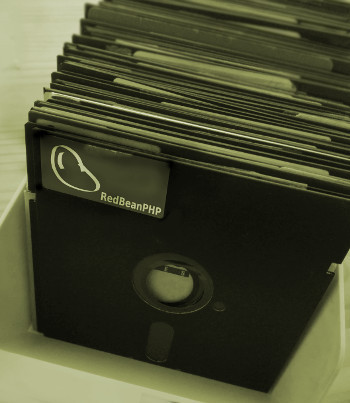 Welcome to the Download page of RedBeanPHP. Here you can download various editions of RedBeanPHP.

RedBeanPHP ships as a single, all-in-one tarball, that's all you need to get started with RedBeanPHP. Simply extract the tgz file to the destination folder and include the rb.php file in your PHP script.

For a list of new features, fixes and changes in the latest version, please consult the changelog.


Did you check the system requirements?
Download RedBeanPHP 5.7.X LTS recommended
The latest stable version of RedBeanPHP. If you're new to RedBeanPHP this is the recommended version to use.

After downloading and extracting the file and include the rb-file in your PHP script.

...also see the changelog for details!
Verify your download
Here are the sha256sum outputs of the files:

97cce13fabb960ba0e4567127c97d08995ad9362d28d0feb70c448f3095f3939  RedBeanPHP5_7_4-mysql.tgz
e1697f54d3e14455dab912443f2e34a0073add9f64bcfd65a2efa45f4fc1ade1  RedBeanPHP5_7_4-postgres.tgz
81d9c63127ff6bdbcfd69e34758ae19e38f1340d2ef9713ad5169654ee87e3d5  RedBeanPHP5_7_4-sqlite.tgz
0e8042aa2735e67283f5cb4c9e3d1ec6d87c9be4c9c37f73a6a6caa0ede52458  RedBeanPHP5_7_4.tgz
signify key: 
untrusted comment: signify public key
RWSEPjwPrf4jAtahiV/HNXWz83QYsppKn0EzVOhsoVV24gwB6mGpsdXL


Always make sure you check the sha256sum before including the file. Also make sure to check the signature!
Check RedBeanPHP Signature
Copy my public Signify-key from the above output and store it in a file called red.pub. To download and check the RedBeanPHP Signature in one go, use:
$ curl -L https://redbeanphp.com/downloadredbeanversion.php?f=all-drivers | signify -Vz -p ./red.pub -t arc | tar xvzf -
RedBeanPHP packages are signed using the OpenBSD Signify software (Linux version, macos version, Windows version).
If you use PHP 5.3.3 or older, run the P533 patch first. Download the P533-patch for old PHP versions.
Old versions
It's still possible to download older versions of RedBeanPHP from the RedBeanPHP Download Archives. Feel free to visit the download archives and find one of the previous versions of RedBeanPHP.

I no longer answer questions regarding RedBeanPHP 4 and older. These versions have been deprecated since January 2021.
back to main menu
Donate to RedBeanPHP using Monero:
47mmY3AVbRu 7zVVd4bxQnzD
2jR7PQtBJ cF93jWHQ
rP7yRED4qr fqu6G9Q8ZNu7
zqwnB28rz76 w7MaExf
mALVg69yFd 9sUmz
(remove spaces and new lines)

Performance monitor: this page has been generated in 0.025540113449097s. Is the performance lacking? Please drop me an e-mail to notify me!