Download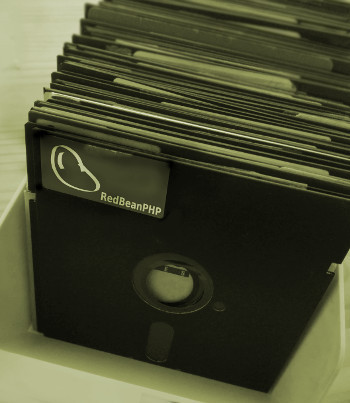 Welcome to the Download page of RedBeanPHP. Here you can download various editions of RedBeanPHP.

RedBeanPHP ships as a single, all-in-one tarball, that's all you need to get started with RedBeanPHP. Simply extract the tgz file to the destination folder and include the rb.php file in your PHP script.

For a list of new features, fixes and changes in the latest version, please consult the changelog.


Did you check the system requirements?
Download RedBeanPHP 5.6.X LTS recommended
The latest stable version of RedBeanPHP. If you're new to RedBeanPHP this is the recommended version to use.

After downloading and extracting the file and include the rb-file in your PHP script.

...also see the changelog for details!
Verify your download
Here are the sha256sum outputs of the files:

4ae7d13a691a014028aa89d672e59870db57887a146edf527cd6d0d81cea5b2a  RedBeanPHP5_6_2-mysql.tgz
c9a32bb42292822bf41a5e3d29cec44b3ebd3ca631939dff48f22a0df20fb573  RedBeanPHP5_6_2-postgres.tgz
e8edda539e3b48653a4245404855fe3fd0c81c05c4d39ef01ee32f740b64924f  RedBeanPHP5_6_2-sqlite.tgz
fcd64607ca2ca21d6f17a575d8b1cd7814966de78178be74c89e0c63a0364c52  RedBeanPHP5_6_2.tgz
signify key: 
untrusted comment: signify public key
RWSEPjwPrf4jAtahiV/HNXWz83QYsppKn0EzVOhsoVV24gwB6mGpsdXL


Always make sure you check the sha256sum before including the file. Also make sure to check the signature!
Check RedBeanPHP Signature
Copy my public Signify-key from the above output and store it in a file called red.pub. To download and check the RedBeanPHP Signature in one go, use:
$ curl -L https://redbeanphp.com/downloadredbeanversion.php?f=all-drivers | signify -Vz -p ./red.pub -t arc | tar xvzf -
RedBeanPHP packages are signed using the OpenBSD Signify software (Linux version, macos version, Windows version).
If you use PHP 5.3.3 or older, run the P533 patch first. Download the P533-patch for old PHP versions.
Download RedBeanPHP 4.3.4 (Legacy)

Download RedBeanPHP 4.3.4 Legacy

After downloading and extracting the file and include the rb-file in your PHP script.

Update: support for version 4 has been extended to January 2021.

Support for version 4.3.4 will end January 2020. Please upgrade to RedBeanPHP 5. Note that RedBeanPHP 5 almost 100% backward compatible with version 4 (except for Cooker plugin).

31d75000fd5d3a47af4fb41087779cf930b22cdef2e8e80e83d034f67f1ac905

RedBeanPHP on Github
You can download RedBeanPHP from Github as well: Download RedBeanPHP from Github. On the Github page, look for a big button with the label 'download zip' and click on that button to download the source code of RedBeanPHP. After downloading run replica.php to assemble the all-in-one package.
RedBeanPHP 3 to 4 Upgrade Guide
For those looking for help upgrading from version 3 to version 4, here is a wonderful upgrade guide provided by fbswt (many thanks!): RedBeanPHP 3 to 4 Upgrade Guide.
Download RedBeanPHP 3.5 Legacy (unsupported)
This is the legacy version of RedBeanPHP (the 3.X series). It will be supported until 1 October 2016. Until then, I will answer questions and release updates and patches.

Download this version of RedBeanPHP if you are running an older version of PHP (< 5.3) or you rely on RedBeanPHP 3.5 specific features that have not been backported to the 4.X series.

Download the latest version of RedBeanPHP legacy LTS: RedBeanPHP 3.5.13.
RedBeanPHP 4 Additional Plugin Pack
As of RedBeanPHP 4, the core package has been trimmed down. Some less essential components have been moved to this plugin package during the clean-up. The plugin package contains the following components:
Support for CUBRID database for RedBeanPHP 4
BeanCan Server Version 1 and 2 for RedBeanPHP 4
Preloader (for eager loading features) for RedBeanPHP 4
SQLHelper, a Query Builder for RedBeanPHP 4
Old Cooker component for RedBeanPHP 4
Download the additional plugin pack for RedBeanPHP4.
Note that some of these plugins are considered deprecated. The Cooker and the Preloader have been replaced in RedBeanPHP 4 by different mechanisms. The SQLHelper is also considered deprecated. The CUBRID QueryWriter and the BeanCan Servers are still fully supported.
Next version of RedBeanPHP
For more details about the next version of RedBeanPHP please consult the RedBeanPHP roadmap. You can also download new beta versions on that page if you like to help us test the upcoming version of RedBeanPHP!
Old versions
It's still possible to download older versions of RedBeanPHP from the RedBeanPHP Download Archives. Feel free to visit the download archives and find one of the previous versions of RedBeanPHP.
back to main menu
Performance monitor: this page has been generated in 0.022488832473755s. Is the performance lacking? Please drop me an e-mail to notify me!